HISTORY OF CUBA
The history of this fascinating island has been always tremendous to our people as it was inhabited many generations ago. Mesoamarican cultures were the first until the arrival of the famous Spanish explorer Christopher Columbus in the year of 1442 and Cuba has ever since been governed as socialist state by the communist party underneath the regime of the Castro family.
The total number of indigenous people of Cuba declined rapidly in the centuries after the Spanish discovery of the island by Christopher Columbus in 1492 and after the development of Cuba as a Spanish colony. For this reason many African slaves were transported to Cuba to work on the tea and sugar plantations. The city of Havana was an important port for the Spanish treasure fleets which made the crosssing from Mexico and Peru to Spain via Cuba. 
The Spanish rule eventually caused an independence movement and regularly some population rebellions which were ever brut suppressed. US intervention during the Spanish-American War in 1898 helped the Cubans at the overthrow of the Spanish rule. With the Treaty of Paris the Cuban independence was eventually established in 1902. Then the island has been ruled by various governments which usually were dominated by the military and corrupt politicians.
Pictures of family of Fidel Castro and the President who is in control of Cuba at present. In 1959 Fidel Castro led a rebel army to victory against this corrupt domination. His iron hand held his regime then in power for almost five decades. In February 2008 Fidel Castro wore the Presidency of Cuba to his younger brother Raul Castro.
Fidel Castro was the leader of the Cuban socialist revolution in 1955. Now Raul Castro who is in control of CUBA. There is a new prime post from 19 April 2018 who is Miguel Díaz-Canel, who took over from Raúl Castro on that date.
The Prime Minister of Cuba , known as the President of the Council of Ministers(Spanish: Presidente del Consejo de Ministros de Cuba) between 1976 and 2019, is the head of the Council of Ministers of Cuba
Che Guevara married in Mexico and when he was living there he met Fidel Castro. Che Guevara was  originally a Argentinian Marxist revolutionary, physician,  author, guerilla leader, diplomat and military theorist.
The biggest icon of the Cuban revolution is the symbol of innovation suggesting change and hope.
In 1955 June Lopez who recommended him to Raul Castro who then introduced him to his older brother Fidel Castro being the leader of revolutionary Movement on 26 July and then took over plotting to overthrow the dictatorship of Fulgencio Batista.
Che Guevara the socialist revolutionary and guerilla leader was assassinated  by the Bolivian forces backed up by the US military on 8 October 1967 while battling his band of guerillas in Bolivia.
Unfortunately  Fidel Castro expired on 25 November 2016 Havana Cuba, known as the greatest-ruling, non-royal national since 1900.
The Communist revolution of Cuba, supported by the Soviet Union, was exported to countries in Latin America and Africa in the sixties, seventies and eighties of the 20th century.
In 1990 the country saw a strong economic decline after the collapse of the annual subsidy of 4 billion to 6 billion dollars by the Soviet Union. Cuba always gave as reason of its internal problems the US embargo, which has been in force since 1961. In 2009, the US sanctions were relieved by president Obama. As a result, Cuban Americans are now able to visit their families in Cuba and to transfer money to relatives in Cuba.
The Republic of Cuba is in the Caribbean, about 180 kilometers south of the United States off the coast of Florida. The island of Cuba offers a lot of nature and culture, and has a rich history. Here you will find beautiful white beaches, azure blue sea, mountains, sugar cane fields, citrus and tobacco plantations.
Through the years of political and economic isolation of Cuba, the modernization of the country remained far behind. Thereby you can experience still the special atmosphere of the colonial past. Especially in the Spanish colonial cities Trinidad, Santiago de Cuba and old Havana, the fifties come to life. The sultry salsa music, Cuban cigars, Mojito, beautiful colonial buildings and oldtimers bring back the memories of old times. 
African and Amerindians are a big factor of complex mixtures of people and European influences on people in CUBA.The Cuban culture of music and dance is created by African influences that the Spanish loved.
Santeria which is an Afro-Caribbean religion and traditions with influences from Roman Catholics that have been impulsed known as La Regla Lucumi and the Rule of Osha which is powerful that grew out of the slave trade in CUBA.
---
PLACES TO VISIT
Havana which is in between the suburbs of Vedado and Old Havana or "Centro Habana", this is where you feel the intesity and vibrancy to it's eternity.
Parque Central
Streets of Havana
Famous Malecon
Cuba Varadero
Varadero has spectacular beaches to visit and resorts known as the "Blue Beach" the largest in the Caribbean which has clear, calm, warm waters. Varadero has wide range of water sports and at very reasonable price too.
Cuba the Capital city which is HAVANA has a Spanish colonial architecture in it's 16th century (Old Havana) HAVANA VIEJA includes the Castillio de la la Real Fuerza, a fort and maritime museum.
You will also in Old Havana the baroque Catedral de San Cristo and Plaza Vieja which reflects the vibrant architectural mix of the cities and buildings.
The unique hill that you will see in Vinales  which is situated north central of Pinar del Rio, province of CUBA. Vinales famous being a valley for its cultural associations connected to the agricultural of growing tobacco.
Holguin a beautiful province to visit with many historical values and traditions where people around the world experience and appreciate the surroundings and moral of life. It also has one of the beach known in CUBA as GUARDALAVACA, so fascinating and you  can also visit the dolphin show.
Pinar del Rio which is the 10th largest city in CUBA and has a population of 190,000 people who are known to be called Pinarenos.
The romantic Trinidad, a UNESCO World Heritage site, is just an open air museum with beautiful colonial houses, picturesque streets, the Spanish Church and Plaza Mayor. Santiago de Cuba is the cradle of the famous Cuban musical styles Rumba, Salsa and Son. Santiago de Cuba is well known for its vibrant and swinging nightlife. 
Ché Guevara and Fidel Castro have played a large role in the history of Cuba. Everywhere you can find their images and statues,and you can delve in their past. In Santa Clara is the Ché Guevara museum located and in the Sierra Maestra mountains you can still visit this shelter of the freedom fighters.
Santiago de Cuba which is the 2nd largest city that's embedded in a valley of Sierra Maestro surrounding the bay on the Caribbean Sea.
Santa Clara is the capital city of Villa Clara which is a Cuban province which is the central point of CUBA and the 5th largest city with a population of 250,000.
Cienfuegos is located on the southern coast of CUBA and is 160 miles away from Havana and has a population of 150,000.

Cuba has suffered shortages and sacrifices over the last 5 decades but has stood strong because of its arts , culture and music, spurred by government patronage, ample local talent and tremendous fertile culture. Being creative is probably the most popular entrepreneurial spirit to have in Havana as Cubans, to get by on a daily basis and to keep the animated street life going.
---
REVOLUTION
"HASTA LA VICTORIA SIEMPRE" which means until the the achievement of success and happiness and glory of our people to live no more longer living under suppression and being imposed on.
Here is a map of the island and country known as the: "Lonely Planet" CUBA
CHE GUEVARA  real name is ERNOSTO RAFEAL GUEVARA de la SERNA.
Guevara remains both a revered and reviled historical figure, polarized in the collective imagination in a multitude of biographies, memoirs, essays, documentaries, songs and films. As a result of his perceived martyrdom, poetic invocations for class struggle and desire to create the consciousness of a "new man" driven by moral rather than material incentives, Guevara has evolved into a quintessential icon of various leftist movements. Time magazine named him one of the 100 most influential people of the 20th century, while an Alberto Korda photograph of him, titled Guerrillero Heroico (shown), was cited by the Maryland Institute College of Art as "the most famous photograph in the world".
This is where Fidel Castro met Che when he married in Mexico.The biggest icon of the Cuban Revolution is the symbol of courage, hope and innovation. Ernesto "Che" Guevara : June 14, 1928 – October 9, 1967) was an Argentine Marxist revolutionary, physician, author, guerrilla leader, diplomat and military theorist. A major figure of the Cuban Revolution, his visage has become a unique cultural symbol of rebellion and global icon in popular culture.
As a young medical student, Guevara travelled throughout South America and was radicalized by the poverty, hunger and disease he witnessed.His desire to help overturn what he saw as the capitalist exploitation of Latin America by the United States prompted his involvement in Guatemala's social reforms under President Jacobo Árbenz, whose eventual CIA-assisted overthrow at the behest of the United Fruit Company solidified Guevara's political ideology. Later in Mexico City, Guevara met Raúl and Fidel Castro, joined their 26th of July Movement and sailed to Cuba aboard the yacht Granma with the intention of overthrowing U.S.-backed Cuban dictator Fulgencio Batista. Guevara soon rose to prominence among the insurgents, was promoted to second in command and played a pivotal role in the victorious two-year guerrilla campaign that deposed the Batista regime.
SANTA CLARA
This is the capital city of Villa Clara which is the central  point of the Cuban province and the country, with a population of 250,000 and is the 5th largest in CUBA. Santa Clara was founded by 175 people on July 15, 1689. One hundred and thirty-eight of them were represented by two large families already living in the area and, therefore, owners of the land next to the new city. The other 37 came from 7 other families, a priest and a governor, all of them originating in the coastal city of "San Juan de los Remedios".
Havana
Plaza de la Revolucion
This area in Havana is the square where almost all political events take place on many important occasions to address over a million Cubans on how to protect the country. These debates take place on 1st May and 26th July every year.The square is notable as being where many political rallies take place and Fidel Castro and other political figures address Cubans. Fidel Castro addressed more than a million Cubans on many important occasions, such as 1 May and 26 July each year. Pope John Paul II, during his 1998 first visit by a Pope, and Pope Francis in 2015, held large Masses there during papal visits to Cuba.
The square is dominated by the José Martí Memorial, which features a 109 m (358 ft) tall tower and an 18 m (59 ft) statue. The National Library, many government ministries, and other buildings are located in and around the Plaza. Located behind the memorial is the Palace of the Revolution, the seat of the Cuban government and Communist Party. Opposite the memorial are the offices of the Ministries of the Interior and Communications, whose facades feature matching steel memorials of the two most important deceased heroes of the Cuban Revolution: Che Guevara, with the quotation "Hasta la Victoria Siempre" (Until the Everlasting Victory, Always) and Camilo Cienfuegos(sometimes mistaken for Fidel Castro), with the quotation "Vas bien, Fidel" (You're doing fine, Fidel). It is also the site of several cultural institutions.
Castillo de la Fuerza
The bastion fort which is located on the western part of the harbour in Havana and borders the Plaza de Armas protecting against pirates ambushing, that has suffered  from a poor location which is far situated inside the bay.
Ernest Hemingway who was an American that travelled to Cuba, in 1953 to the harbour as a fisherman and won a Nobel Prize in 1954 but committed suicide on July 1961 in Ketchum, Idaho.  Ernest who is famous for his novels like "The Sun Also Rises, a Farewell to Arms, For whom the Bell Tolls and The Old Man & Sea", which he achieved the 1954 Pulitzer Nobel Prize and married his wife Mary Welsh. The house still remains and has been preserved as a great remembrance and is visited vastly through tourism. It is situated 20 minutes from Havana and is remarkable to visit.
There are many fascinating places to visit all over the island in Cuba. Here are some of the places you can see and there are plenty of attractions at these cites, towns and villages to feel the atmosphere where you will be experiencing real Cuban lifestyle.
Places to Visit in Cuba:
Things to do in Cuba as tourists is really travelling and exploring the island and having a great adventure and also enjoying food and drinks and not forgetting your skills in SALSA! Another great attraction to visit in Havana Cuba is Club Tropicana which is famous for its vibrant and colourful atmosphere ranging from all various Cuban Latin dances.
Nightlife in Cuba
Bar Monserrate No. 401 | La Habana Vieja, Havana, Cuba +53 7 8609761
MADRIGAL BAR CAFE – La Havana, CUBA

La Bodeguita del Medio Calle Empedrado 202, Havana, Cuba+ 537 867 1374 Salon Rosado de la Tropical Ave.41 esq. 46, Nicanor del Campo(+53)7203 – 5322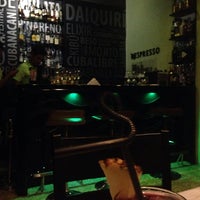 Starbien Contemporary BarCalle 29 # 205 entre B y C. Vedado. | La Habana, Cuba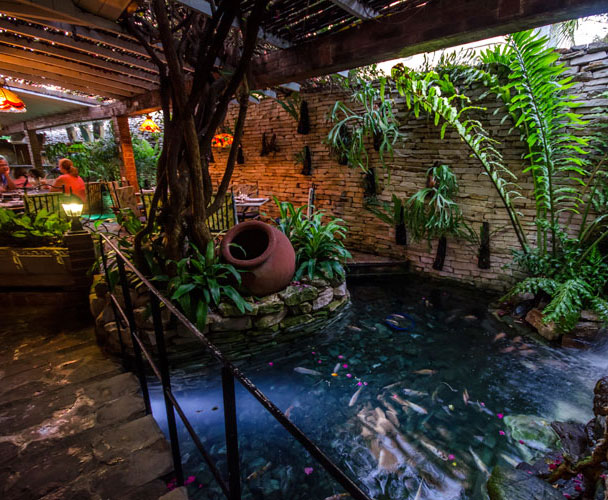 La Fontana Electronic music / DJ Contemporary Bar OPEN: 12m to 12am dailyCalle 46 No. 305, esquina 3ra, Miramar
TaBARish  Best for:  A comfortable place to chat / hang out with your friends. Great service. Don't Miss: The homemade Russian soup – just like Matushka makes it. Contemporary barCalle 20 #503, e/ 5ta y 7ma.
El Cocinero opened in February 2013 and has instantly become a smash hit. Located underneath the imposing brick chimney of the same name, which used to be a vegetable oil factory. Electronic music / DJ Contemporary Bar OPEN:12m to 2amCalle 26 e/ 11 y 13, Vedado
Casa Miglis  Little is given away by the regular entrance, but as soon as you walk into the restaurant you get an idea why this took Mr Miglis over a year to renovate this building to fit his dream of opening Cuba. Lealtad #120 e/ Ánimas y Lagunas, Centro Habana.
La Zorra y el Cuervo Probably the most well known venue for jazz in Havana, the 'Fox & Crow' offers an intimate environment in this basement venue notably marked by a red English telephone box at its entrance. Jazz Club ADMISSION:CUC 10 OPEN:10pm-2am dailyCalle 23, entre N y O
EL Guajirito During the mid-1990s, American slide guitarists Ry Cooder congregated a group of Cuban musicians and filtered them into an incredible group called the Buena Vista Social Club. The band made a self-titled record, sold out a tour and won a Grammy. Many of the group members were so elderly at the time that they have since expired, but the salsa spirit of Beuna Vista Social Club continues on in El Guajirito. El Guajirito is a cosy restaurant and has a live-music venue in the district of Centro Habana.
SEA SPORTS IN CUBA:
Snorkelling (Vast choices of white sand beaches all around the Cuban island)
Cayo Levisa is a cay in Pinar del Río Province, Cuba. Accessible only through boats from Palma Rubia, the white sand beaches on its north coast attract tourism. It has several snorkeling and diving sites. It is part of the Colorados Archipelago coral reef and well known for its black coral.
Surfing
The most famous beach resort of Cuba is Varadero. Varadero Beach has a 20 km long white sandy beach with an azure blue sea. You can find excellent places for diving and snorkelling. Varadero offers a wide choice of holiday resorts in all price ranges. 
Canyoning
Sailing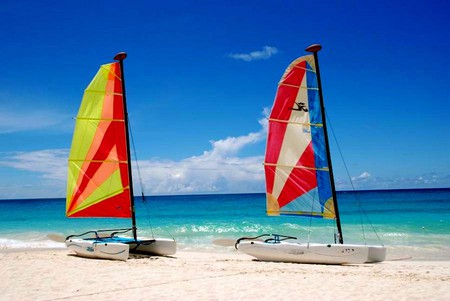 Off the coast of Cuba are also several small, beautiful islands where you can relax. These include the islands of Cayo Largo, Cayo Jutias, Cayo Levisa and Cayo Rahul and Cayo Saetia. But also the white beaches of Maria la Gorda in Pinar del Rio province in Western Cuba appeal to the imagination.

Cubanacan is a great tour company and also provides variety of sea-sports.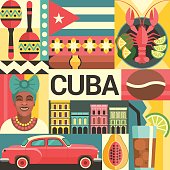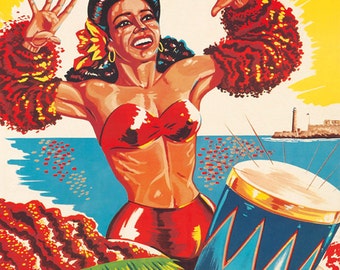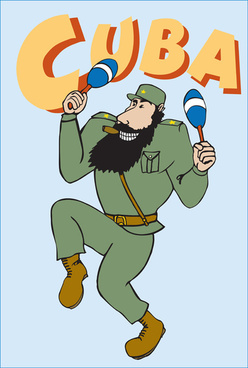 Havana, the Cuban capital always bleeding music with the sounds of Spanish, African, French, North American and indigenous influences that combine in a beautifully harmonised whole. The city's vibrancy bubbles over a variety of sounds that swing, dance and rock out of every corners of the streets of Havana. There would be a jazz trombonist standing against a wall practising his scales, rumba drummers engrossed in a Santeria religeous ceremony/ritual that lasts all day, the trabajador seducing tourists with songs about Che Guevara and the contradictions of baseball matches to the thrash metallers screaming in Spanish about the revolution, but the music never stops. Havana is always alive and guitars are just as popular as mobile cell phones, singing and dancing is as natural as walking and breathing.
A FAMOUS CUBAN SONG (CHAN CHAN) LATE SENOR COMPAY SEGUNDO
Fernando Borrego Linares was born in El Brujito (The Sorcerer) in the Sierra del Rosario (Rosario Mountains), located in Pinar del Rio on 5th of June 1955. As he commenced his fundamentals in music at the age of 7  he began to play a "tumbadora", a big leather drum, at family parties. By 12 years of age he was already singing country tunes. He became part of his father´s group, a sextet that also included brothers, relatives and friends that played at birthdays and farewell parties in the nearby villages. In 1973 he created his first song, which titled "Este tiempo feliz" (This happy time). In the early 90s he began his career as a vocalist and tres player (an instrument similar to the guitar), and in 1994 continued music as a profession under the name of Polo Montañez, therefore he entertained the evening gatherings at the Moka Hotel at the Las Terrazas mountain community of  Soroa. You can visit his place in Moka and also enjoy boating on the beautiful lagoon, horse-riding, fishing with great food dishes and drinks to spoil yourself and have fun!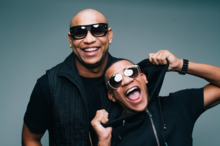 FAMOUS NUBEAN ARTISTS
---
Interesting Products of Cuba!
CUBA FLAG "MINI BOXING GLOVES"
Trendy Apparel Shop Cuba 3D Embroidered Structured Flag Bill Baseball Cap
Cuba Gold for Men Gift Set (Eau de Toilette Spray 3.3 Ounce, Eau de Toilette Spray 1.17 Ounce, After Shave, Deodorant Spray, Shower Gel)
B-Driven Sports Arm Sleeve, Athletic Sports Compression USA, Mexico, Puerto Rico, Cuba, Canada | Youth, Men & Women Athletes | 1 Sleeve
Cuba Today!
Cuba: 101 Beautiful and Nostalgic Places to Visit

 

Hardcover

 

– September 19, 2017
Cuba Gold By Cuba For Men. Eau De Toilette Spray 3.3 Ounces
Cuba: What Everyone Needs to Know

 

3rd Edition
Rolling Stones Men's Havana Cuba Vintage T-Shirt Charcoal
Sa Company Face Shield Micro Fiber Protect from Wind, Dirt and Bugs. Worn as a Balaclava, Neck Gaiter & Head Band for Hunting, Fishing, Boating, Cycling, Paintball and Salt Lovers. – Cuba
PatriaPet Cuban Flag Dog Collar
Havana Cuba Colorful Snow Globe 65mm Exclusive
Cuba Flag – PopSockets Grip and Stand for Phones and Tablets
New Era World Baseball Classic Men's 2017 Official On Field 59Fifty Fitted Cap
Wen Fire Shoes Cuba Flag Hand Painted Canvas Shoes Man Woman Athletic Sneakers Lace up Trainers
Men's Women's Custom High Top Lace Up Canvas Shoe,Octopus Shaped Cuba Flag Canvas Sneaker For Men Women
Double-Happiness Flag Of Arizona And Cuba Fashion Heads Sneakers Casual Running Shoes Outdoor Trainers
Flag Of Cuba Unisex High Top Classic Casual Canvas Fashion Shoes Sneakers For Women & Men
Mens Stainless Steel Necklace Curb Cuba Link Chain 22″ inches Necklace for Men Punk Hiphop Biker Rocker
Owaheson Lace-up Sneaker Training Shoe Mens Womens Cuba Flag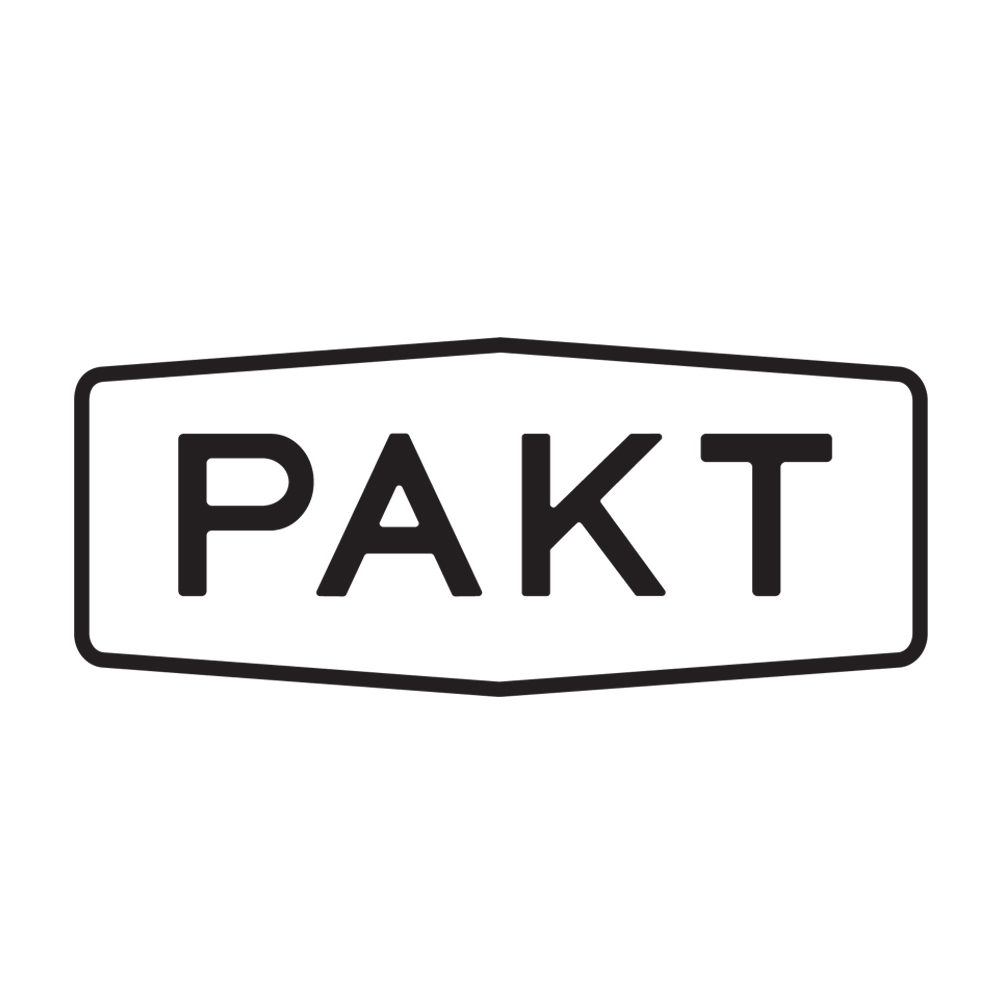 Spring is here! Experience Europe in full bloom. Discover the magic of cherry blossom season in Japan. See colourful wildflowers and baby wildlife in America's iconic national parks. Go on an unforgettable safari in Africa. Explore exciting cities in the Middle East. Whatever adventure you're seeking, you'll find amazing deals this March up to 20% off Tours4Fun.com! 
This promotion is running until March 31, 2019.
March Travel Guide Promotion:
March Travel Deals Up to 20% off at Tours4Fun.com!
AIR FRANCE USA